Event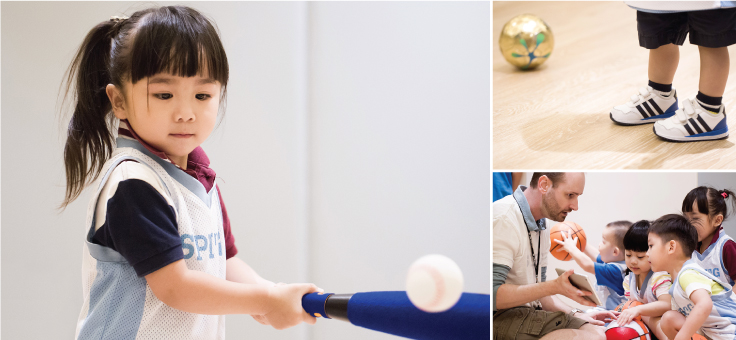 Unlock your child's sporting potential with more than 15 sports including soccer, basketball, floor hockey, archery, yoga and more

Book a trial class held from 18-30 August 2013 at no cost!

Suitable for children from walking to 3 years of age
18 - 30 August, 2013
Introducing new sports to Supersport@SPRING!
Supersport@SPRING has been updated to deliver even more fun and excitement to our little sport fanatics.
Taking all the best practices from our existing programme, we have contextualised key psycho-motor development skills into a wide range of more than 15 sporting activities that children will be exposed to throughout the programme.   These include mini soccer, basketball, tennis, floor hockey, bowling, archery, boxing, yoga and much more!
Supersport@SPRING is suitable for children from walking to 3 years of age.
Book your trial class by calling 3465 5000 or sending us an enquiry with your name, your child's full name/age/DOB, preferred class date/time and contact details. Get in quick!
AGE GROUP

Walking to 3 yrs

DATES

18 – 30 August 2013

TIMES

Sun 18 & 25 August 2013

2-3yrs: 10:30-11:30 am

Walking–2yrs: 3:30-4:30 pm (not available 25 August)

Tues 20 & 27 August 2013
Walking–2yrs: 3:30-4:30 pm

Wed 21 & 28 August 2013
2-3yrs: 9:30-10:30 am

Thurs 22 & 29 August 2013
2-3yrs: 4:30-5:30 pm

Fri 23 & 30 August 2013
Walking-2yrs: 10:30-11:30 am

DURATION

60 min

VENUE

SPRING
3/F, Centre Point
181-185 Gloucester Road
Wanchai

FEE

Free!

CAPACITY

max 10 children per class