Event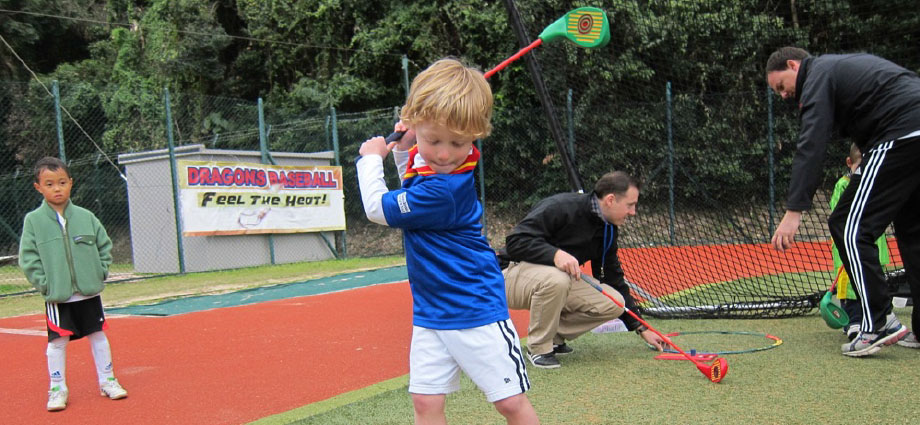 Introduction into PreGOLF: SPRING Open Day on Sunday 21 July 2013 – Free to RSVP!

PreGOLF summer classes for ages 3-5 launches in August 2013
21 July 2013
PreGOLF@SPRING classes in August 2013
Aspiring golfers can start to hone their swing with
PreGOLF
at SPRING. In this program, children ages 3 to 5 can learn basic swing and motion skills, hand eye-coordination, in addition to important gross motor skills for golf. What's more, parents are encouraged to get in and give
PreGOLF
a go too.  Classes include fun target games, balancing activities and the famous Stickyman! Classes prepare children to reach the following Motor Skill Milestones:
Target Orientation - hit a target from 5 feet away
Balance – stand on one foot for 5 seconds and hop 5 times on one foot
Swing Pattern – maintain 4 basic swing patterns
By participating in
PreGOLF
, children can progress to the international KidsGOLF program which involves full usage of the SNAG (Starting New At Golf) equipment. SNAG is currently used in over 12 International Schools in Hong Kong and is golf legend Jack Nicklaus' preferred equipment of choice in America.
Contact us
to register your child for PreGOLF today!
Special PreGOLF Open Day Event
Experience an introduction into PreGOLF at our Open Day in July! Children and parents can meet the PreGOLF coaches, practice their swing with the SNAG equipment, and try a few of the popular games at absolutely no cost. Send us an
enquiry
to RSVP, but be quick – registrations are given on a first-come, first-served basis.
DATE

Sunday 21 July

TIME

3:00-5:00pm

VENUE

3/F, Centre Point 181-185 Gloucester Road Wanchai

CAPACITY

35 pax (children and adults)

FEE

Free!
PreGOLF Classes for Children Ages 3 to 5
Registrations are now open for the August summer program. Send us an
enquiry
to enrol your child for PreGOLF@SPRING classes.
AGE GROUP

A - 4-5 years B - 3-4 years

DATES

7 - 29 August (every Wed and Thurs)

TIME

A - 2:00-3:00pm B - 3:15-4:15pm

FEE

$3200 (8 classes/block)

CAPACITY

4-6 children/class