Event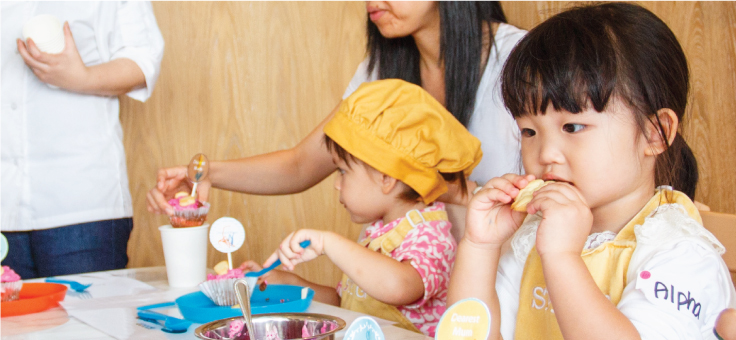 No longer available - please enquire for our regular Cooking@SPRING classes
Ready for Brunch – Make Your Own Sunday Brunch at SPRING
Tired of choosing venues for brunch on the weekend? Starting in September 2013, SPRING will be introducing the new Ready for Brunch (RFB) classes!
Parents/caregivers and children get to cook their own brunch and play game challenges with yummy prizes to be won in every class. Taste buds will be sent to heaven with delicious brunch meals such as creamy scrambled eggs topped with black truffles, grilled gourmet sausages and mini baked donuts.
Parents/caregivers are given the opportunity to cook with their child and enjoy downtime at the SPRING café with complimentary coffee or tea for two. Each family leaves with a meal for 3 people, packed up and ready to be enjoyed at home or outdoors.
RFB is no longer available, for regular Cooking@SPRING classes, please contact us via telephone 3465 5000 or send us an enquiry.
DATE

N/A

TIME

10:00-11:30 am

DURATION

1.5 hrs

AGE GROUP

2.5-5yrs

VENUE

SPRING
3/F Centre Point
181-185 Gloucester Road
Wanchai

CAPACITY

3 (1 child and 2 adults) – max 10 children per class

FEE

$680