Event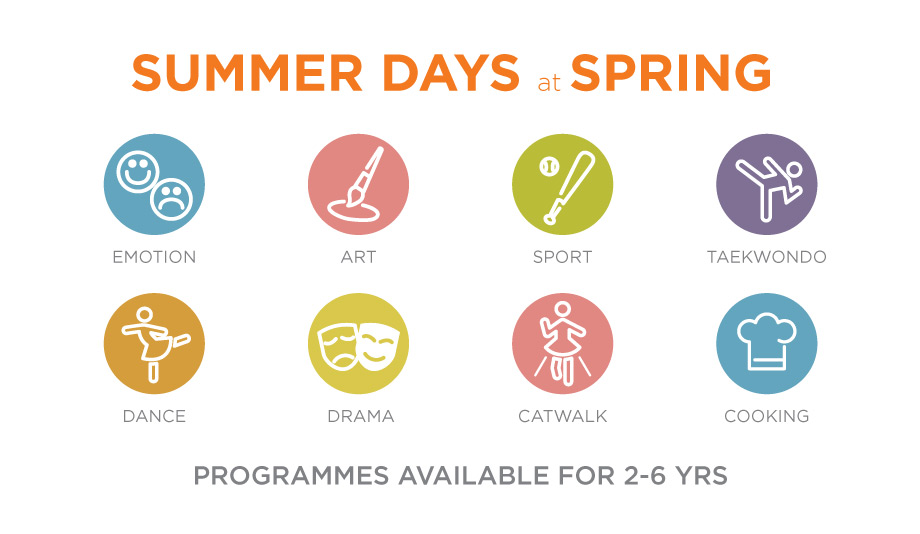 SELECT A PROGRAMME

CHOOSE A DAY

FIND A TIME

BUY A SERIES

10% EARLY BIRD DISCOUNT BEFORE 31ST MAY 2015
This summer, we've designed our programmes and scheduling to work around yours! From 7 July through 31 August, simply purchase a series of classes, choose the programmes and class times that interest your child**, and you're ready to go.
With an unprecedented level of choices for ages 2-6 yrs ranging from our established favourites such as Cooking, Supersport, Art and Drama to our new summer specials including Taekwondo and an Emotional Quotient workshop, each programme is designed to accommodate class-by-class attendance.
To obtain a July / August class schedule, contact one of our Centre Receptionists or download from the left button.
** First come first served. Minimum 7 days advance booking notice. SPRING cannot guarantee availability of preferred timeslots until an official confirmation has been issued.

FEE
*** You can select any classes of the below programmes (except Dance and Catwalk) to form a package.
$350 per class
Minimum package : 4 classes ($1400)
8 – 11 classes : 5% discount
12 classes or more : 15% discount
ART
Summer Art classes at SPRING focuses on a favorite topic amongst children: animals! Developed in collaboration with the renowned arts and design education group birdintree, participants will be taken on a journey to re-address their sensory awareness on each class topic and learn how to observe artistically in a 360° context prior to the art-making process.
AGE GROUP

2-3 yrs 3-4 yrs 4-6 yrs

TIMES

Tues 14:00 - 15:00 Weds 14:00 – 15:00 Weds 16:45 – 17:45 Tues 16:45 – 17:45 Weds 11:00 – 12:00

START DATE

July 7th

DURATION

60 mins / session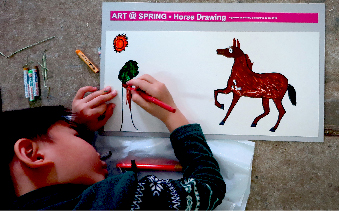 DANCE
Explore the joy of Ballet and Jazz with our summer dance classes available for 14 months to 5 year olds. Classes are designed and instructed in a fun way for children to develop basic movement skills, musical awareness, expression and creativity with themes from FROZEN including "Elsa and Princess", "In Summer" and more.The very much loved Ms Jessica Li from Twinkle Dance Company and lead teacher of our Dance@SPRING programme will lead all classes.
AGE GROUP

14mths – 2.5yrs 2-3 yrs 3-5 yrs

TIMES

Thurs 9:45 – 10:30 Tues 15:00 – 15:45 Thurs 10:30 – 11:15 Tues 17:15 – 18:00 Tues 15:45 – 16:30 Tues 16:30 – 17:15

START DATE

July 7th

DURATION

45 mins / session

FEES

$260 per class $2070 per block (9 classes)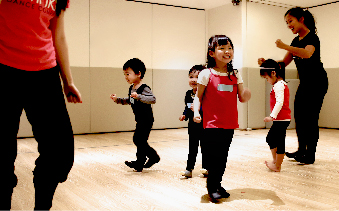 SPORT
Engage your child in a range of physical and sporting activities that will allow them to expend energy in a directed manner while developing a greater appreciation for a variety of sports. Inspired by our highly popular Supersport@SPRING programme, participants will be guided through the basic movements, posture, sport related terms and rules of each game throughout each class with sports ranging from baseball to lacrosse.
AGE GROUP

2 -3 yrs 3-4 yrs 4-6 yrs

TIMES

Weds 15:30 – 16:30 Fri 11:00 – 12:00 Weds 14:00 – 15:00 Fri 15:30 – 16:30 Weds 9:30 – 10:30

START DATE

July 8th

DURATION

60 mins / session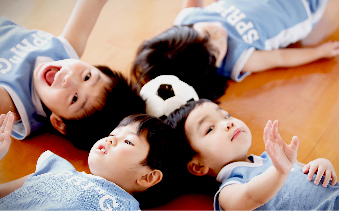 DRAMA
Help your child become more expressive and interactive with our Drama classes this summer. Children will practice basic drama and communication skills and learn how to communicate to an audience with different emotions while cooperating with other children. Activities and exercises featured in each class are designed to engage children and encourage them to speak up in a guided and relaxed environment. Themes that will be explored include storybook play, radio play, film and clowning.
AGE GROUP

3-6 yrs

TIMES

Tues 14:15 – 15:15 Fri 9:30 – 10:30

START DATE

July 7th

DURATION

60 mins / session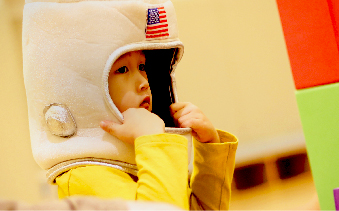 COOKING
Intrigued by Italian cuisine? Tempted by tasty Thai delicacies? SPRING's summer cooking classes will take our little chefs onto a culinary journey around the world. Children will be introduced to the respective food and related traditions of each country, its nutritional value and learn basic food preparation concepts and cooking skills.
AGE GROUP

2-3 yrs 3-4 yrs 4-6 yrs

TIMES

Tues 11:30 – 12:30 Weds 14:00 – 15:00 Tues 9:45 – 10:45 Fri 11:00 – 12:00 Thurs 11:00 – 12:15

START DATE

July 7th

DURATION

2-4 yrs 60 mins / session 4-6 yrs 75 mins / session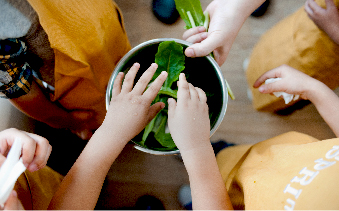 TAEKWONDO
The summer Taekwondo programme introduces children to the basics of the sport and touches on physical and mental conditioning within a martial arts context. Skills include punching, kicking, sparring and basic self-defense techniques. Students will also learn and practice the Taekwondo spirit of discipline, courtesy, integrity, self-control and more. Those who attend the entire block of 8 classes will have the opportunity to participate in a promotion test from white belt to yellow belt status and receive an internationally recognized certificate.
AGE GROUP

3-4 yrs 4-6yrs

TIMES

Thurs 11:30 – 12:30 Tues 11:00 – 12:00 Sun 14:00 – 15:00

START DATE

July 7th

DURATION

60 mins / session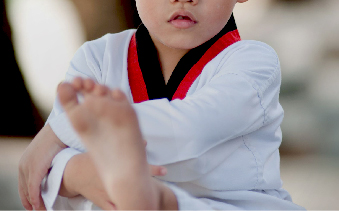 CATWALK
Does your little one ever dream about becoming the next Top Model? Get a taste of what it's like being under the spotlight with the Catwalk workshop designed in conjunction with Primo Management, a leading international model and talent management agency. Learn basic posture and poses, make-up and grooming techniques, gain comfort in front of the camera and have lots of fun strutting the catwalk finale at the end of the workshop. The entire experience all adds up to being a great confidence booster! Children will be presented with certificates and a digital comp card upon graduation.
AGE GROUP

3 – 6 yrs

TIMES

Tues 9:15 – 10:45 Weds 11:00 – 12:30 Sun 9:15 – 10:45

WORKSHOP DATES

Jul : 7th, 8th, 12th, 14th, 15th, 19th Aug : 4th, 5th, 9th, 11th, 12th, 16th

DURATION

90 mins / session

FEES

$475 per class $2850 per block (6 classes)